We often say women should consider doing boudoir photography for themselves. But multiple floating myths and disinformation stop the train of thought before leaving the station. So, we suggest you bust the most common myths about this service before hiring a boudoir photographer. So, debunk the biggest myths instead of missing out on an outstanding opportunity to embrace yourself.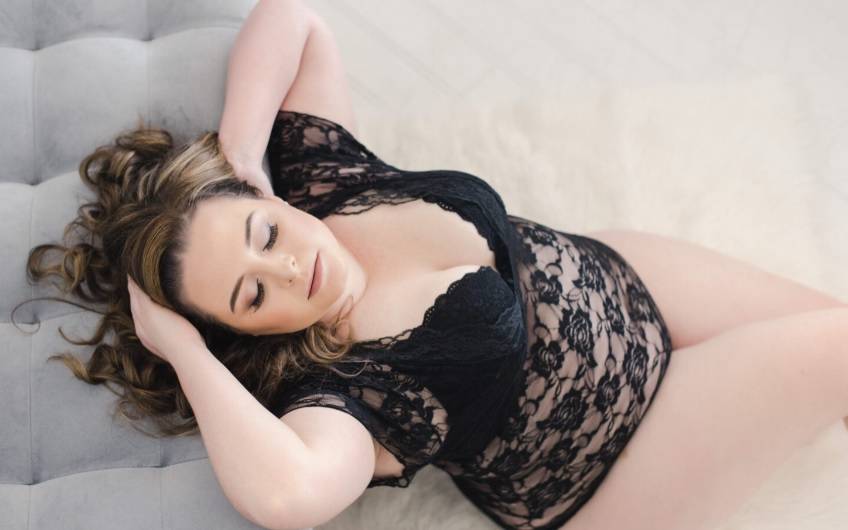 Myths to Bust before Hiring a Boudoir Photographer
Here you go!
This Photography only Revolves Around Sensuality
You have a misconception if you think boudoir photography is tawdry and needs to include lingerie. Instead, it gives you a golden opportunity to live your fantasy of intimate beauty. It depends on what type of look you want to create. Our professionals will never force you to prepare for nude shots. Visit our Pinterest page to explore some of the ideas suggested by our experts.
An Imperfect Body is not Suitable for It 
False! This chance is for everybody. We welcome all types of clients, whether slim, tall, petite, curvy, young, or aged. The whole point of a boudoir shoot is to give you a glimpse of the real you. And believe us! We are dying to show you how pretty, elegant, and luminous you are. So, forget about the external scars or marks and let your soul speak with our lenses!
This Photography is only to Impress Your Man
Many single women think that investing in a boudoir photographer will be a loss for them; because they have no man in their life to show them their sexiness. Well! You do not technically need a man. It will allow you to appreciate the feminine grace and embrace yourself as you are. Visit our Facebook page to look through the previously done projects.
These Pictures Will be on Internet Soon
No, dear! If you deal with us, you can rest assured knowing that we maintain high privacy. We will never post any pictures on digital platforms without your permission. You will be more likely to post them on the internet after seeing the splendor of the images.
In a Nutshell!
Well! If you are now worried-free and ready to deal with the best boudoir photographer in the city, search no more and contact us soon. You may also visit our Twitter page to stay updated with recent posts. And leave a comment below to clear your further queries. We are keen to work with you!