Every maternity story is impressive and yours deserves a photo session that reflects this sweet journey you are on. Your maternity photoshoot is an opportunity to cherish the moments of your pregnancy and preserve the memories for the future.
If you want to hire an experienced Sugar Land maternity photographer, I'd love for you to choose us! It would be a privilege to capture your incredible chapter and the love story you and your spouse share.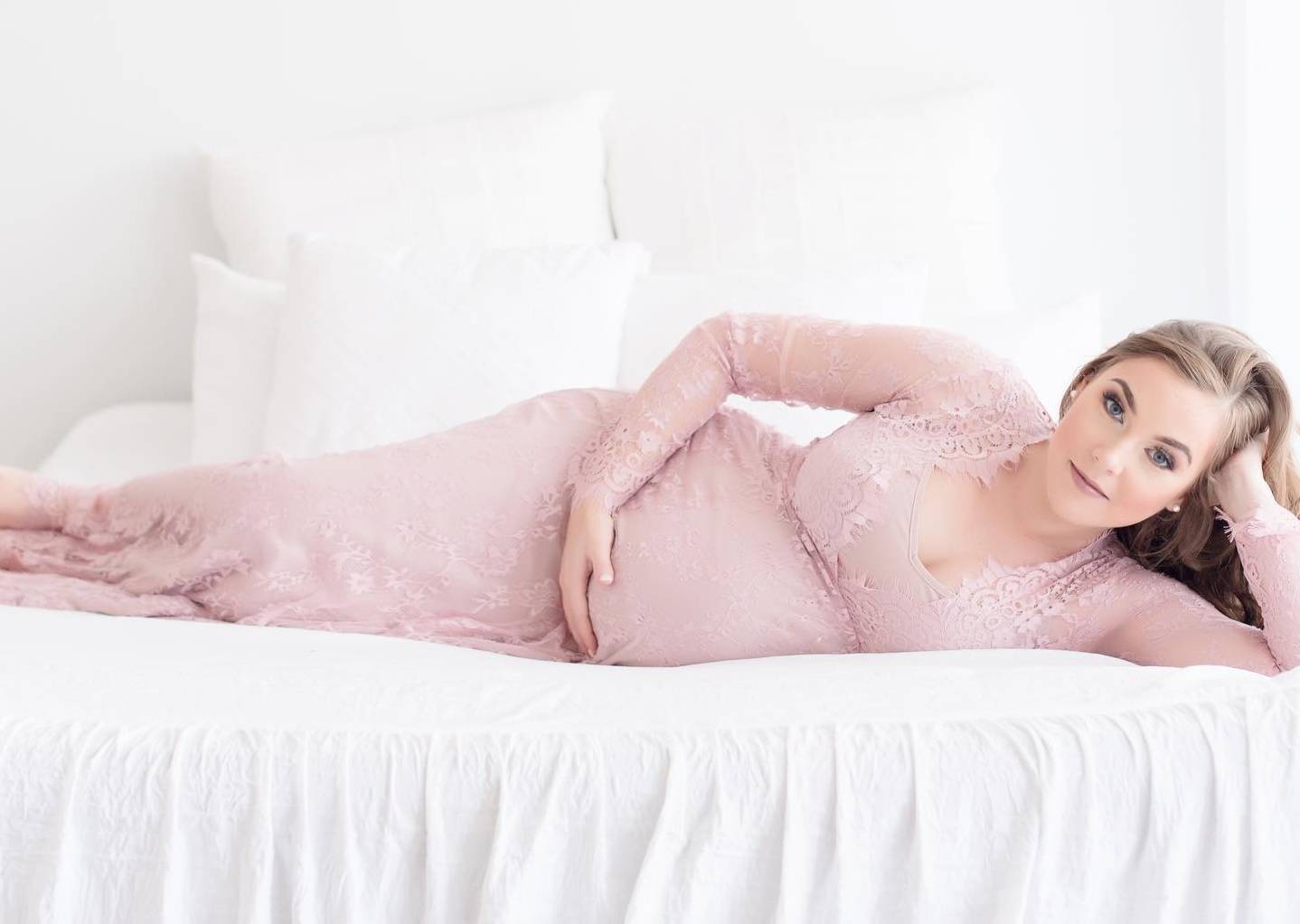 "Every Pregnancy Story Is Distinct and Unique" – Sugar Land Maternity Photographer
Over the last 10 years of being a Sugar Land family, maternity, and newborn photographer, I have captured hundreds of maternity sessions.
After working, witnessing, and documenting these stories, I have realized no couple's story is the same. Some mamas love being pregnant, while some experience anxiety, depression, and physical pain. Others receive support from the workplace and communities, but many of us don't.  There are pregnancies that happen quickly without much effort, while some need years of fertility support. But all are those pregnancies are miracles.
These stories are so precious and glorious but can be challenging and heartbreaking. They are deep and meaningful. Each story of a mothers journey requires superior courage and perseverance.
Therefore, a woman's experience in pregnancy is a combination of those feelings. Being a mother of 3 children, I have lived it and faced it. So, my promise to you as your maternity photographer – I will share your joy, respect your pain, and honor your journey.
From me, you can expect the following:
With us, you will feel comfortable and beautiful in front of the camera.
We will connect with your partner during the photo session.
As your Sugar Land maternity photographer, I will help you remember your unique story. My experience as a family photographer has provided me with the healing power of storytelling.
In A Nutshell
Our team will pamper you with professional hair and makeup and take care of the details such was wardrobe for your entire family. We will help share the load to portray the miraculous beauty of your maternal story.
Your maternity photoshoot may even introduce you to the person you have bloomed into during the entire experience.
One of the most common questions asked about maternity sessions is, "When should I book my maternity session?" I would recommend booking the photography session as early as possible but we normally shoot between 28-34 weeks.
We want you to feel comfortable so whatever time frame you feel your best.
Do you want to work with Only Love Remains Photography, your Sugar Land maternity photographer?  Get in touch with us and we can start planning the details to share your story!
You can visit my Instagram, and other social media pages to look at the quality of our work. You  can also check our Facebook page for more information.