Boudoir photography is a type of portrait photography that captures intimate, sensual, and personal moments. It has become increasingly popular in recent years as a way for women to celebrate their bodies, embrace their femininity, and feel confident and empowered. Whether you're looking to create a memorable gift for a loved one or simply want to capture this moment in time, Webster boudoir photography can be an empowering and uplifting experience.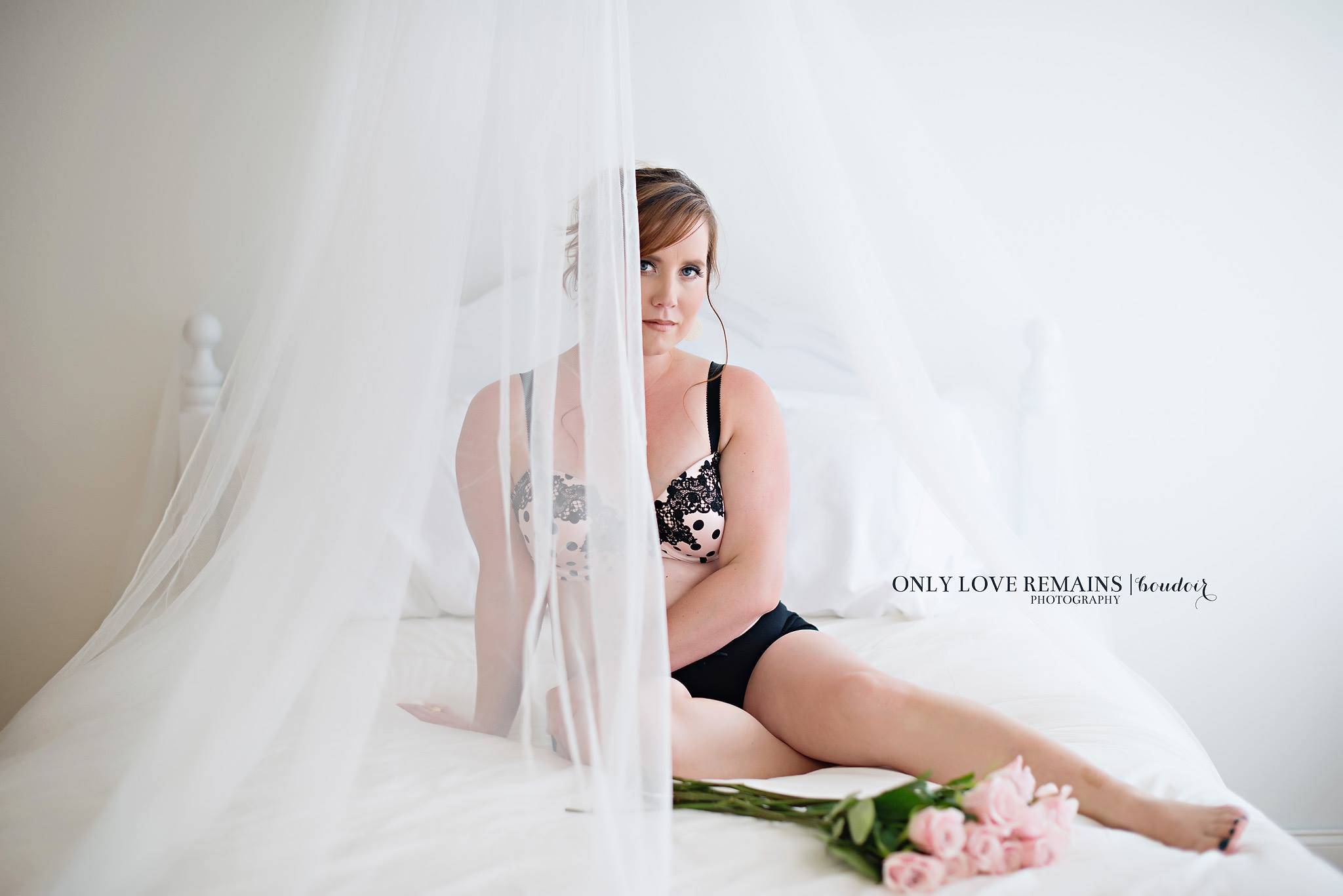 What is Boudoir Photography?
From Facebook to Twitter, boudoir photography is making a significant impact on the way women view themselves and their bodies.
It is a style of portraiture that focuses on capturing intimate, sensual, and personal moments tastefully and elegantly. This type of photography is typically shot in a private setting, such as a studio, hotel room, or personal space. The focus is on capturing the beauty and femininity of the subject, highlighting their curves, and showcasing their confidence and sensuality.
Boudoir is not just about taking sexy photos. It's about empowering women to feel confident and beautiful in their skin, regardless of their shape, size, or age.
How to Choose the Right Boudoir Photographer?
Choosing the right boudoir photographer is crucial to the success of your shoot. When selecting a photographer, it's important to consider their experience, portfolio, and approach to your requirements. Our photographers have a good reputation and a portfolio that showcases their ability to capture intimate and sensual moments tastefully and elegantly.
It's also important to consider the photographer's approach. Some photographers focus on capturing the subject's physical beauty, while others focus on the emotional and intimate moments. You should choose a photographer whose approach aligns with your goals for the shoot.
Preparing For Your Boudoir Shoot
Preparation is key to having a successful Webster boudoir photography. Start by thinking about what you want to capture and what you want to achieve with your photos. This will help you choose the right outfits, accessories, and poses that will best capture your vision and upload them on Instagram.
Next, consider your comfort level and what you're comfortable wearing. You can choose to wear lingerie, a robe, or other clothing that makes you feel confident and beautiful. Don't feel pressured to wear anything that makes you feel uncomfortable or exposed.
Finally, consider your makeup and hair. You may want to hire a professional makeup artist and hair stylist to help you feel confident and polished on the day of your shoot.
The Benefits of Boudoir Photography
Here are just a few of the many benefits of hiring a boudoir photography service:
Empowers Women: It empowers women to feel confident and beautiful in their skin. It helps women embrace their femininity, regardless of their shape, size, or age.
Boosts Self-Esteem: Boost your self-esteem by allowing you to see yourself in a different light. It helps you to see yourself as beautiful, sensual, and confident.
Celebrate Your Body: It's high time to celebrate your body and all its curves. It helps you to embrace your body and feel proud of who you are.
I have come to realise the impact of boudoir photography in empowering women. The tasteful form of portraiture allows women to embrace their femininity and feel confident in their skin. I believe that every woman should experience the transformative power of boudoir photography at least once in her lifetime. If you want to look for further information on our Webster boudoir photography art collection, Pinterest is the site you should visit.