Imagine stepping into a world where time stands still, and every radiant moment of your journey into motherhood is frozen in breathtaking photographs. As an expecting mother, you have the power to create a lasting memory with the help of a Missouri City maternity photographer. From selecting the perfect wardrobe to capturing the ethereal glow within, our guide will take you on a captivating journey, ensuring that each frame tells the story of your love, anticipation, and the profound beauty of bringing new life into the world. Get ready to embrace the enchantment and create treasured memories that will forever grace your heart and home.
A Guide To Help Expecting Mothers Prepare For Their Shoot Including, Hiring The Right Maternity Photographer
Timing is Everything: Schedule your maternity photoshoot between 28 to 36 weeks of pregnancy. At this stage, your belly will have a beautiful round shape, and you'll still be comfortable enough to pose.
Choose the Right Photographer: Research and select a professional Missouri City maternity photographer who resonates with your style and vision. Look for photographers experienced in capturing the unique essence of pregnancy.
Communication is Key: Openly communicate your expectations, ideas, and preferences to your photographer. Share any specific poses, locations, or themes you have in mind. This collaboration ensures that your vision aligns with the photographer's creative approach. Get more tips on Facebook!
Wardrobe Selection: Choose outfits that highlight your baby bump and make you feel comfortable and confident. Flowing dresses, form-fitting tops, or lingerie can beautifully accentuate your curves. Consider solid colors, pastels, or soft patterns that complement your skin tone and the overall mood you wish to convey. Explore clothing ideas on our Instagram account!
Location Scouting: Decide whether you prefer an indoor studio session or an outdoor shoot in a picturesque place. Research and discuss potential locations with your photographer to ensure they align with your desired aesthetic. You can take the help of Pinterest and discover plenty of options.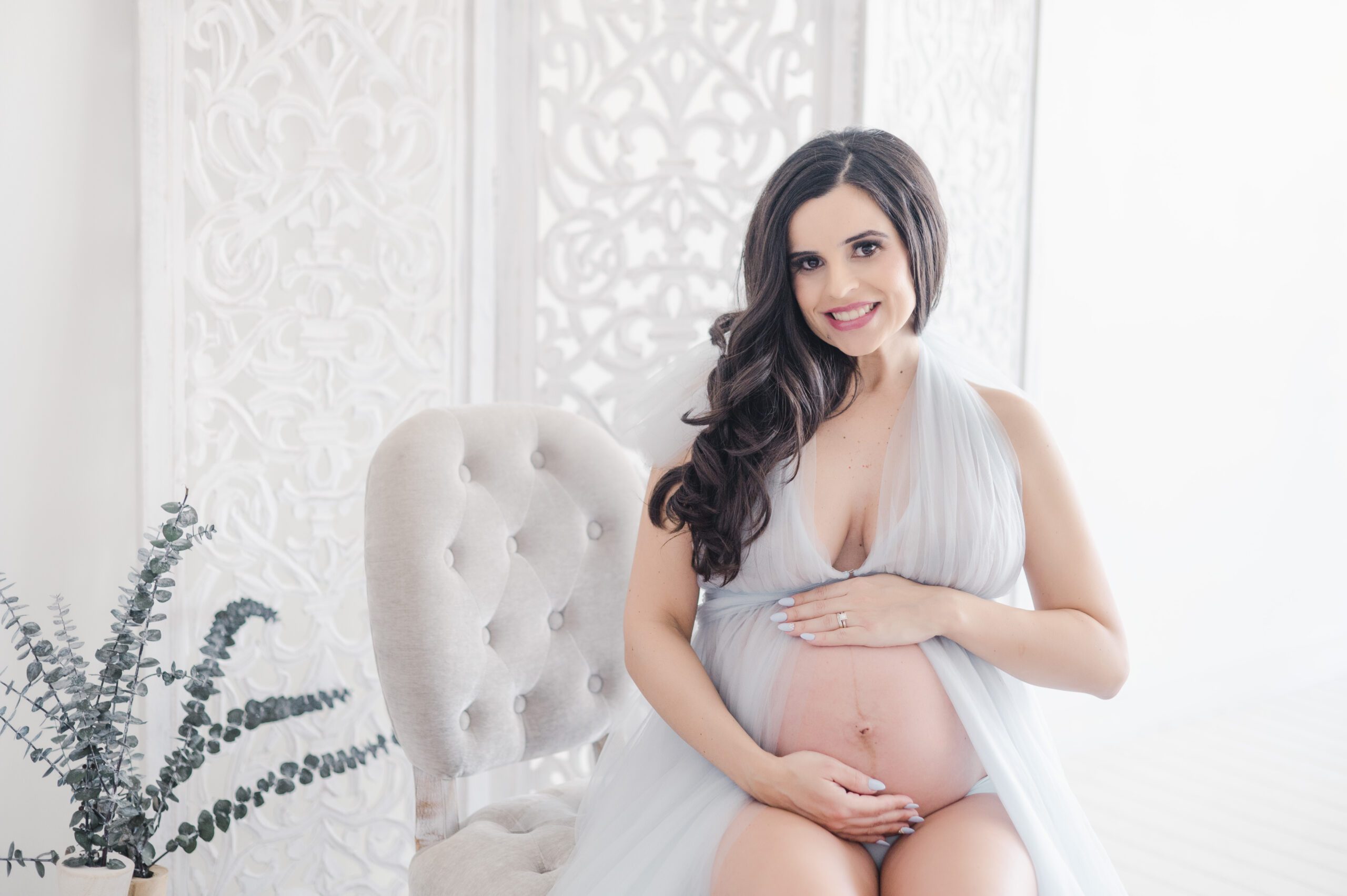 Bottom Line!
So, celebrate this journey with a professional Missouri City maternity photographer.
Our full-service studio can meet your needs. We aim to make your (any kind of) photo session as hassle-free as possible, especially for Mom! And the best thing is everything you need for your photoshoot is conveniently here. Hence, contact us today!